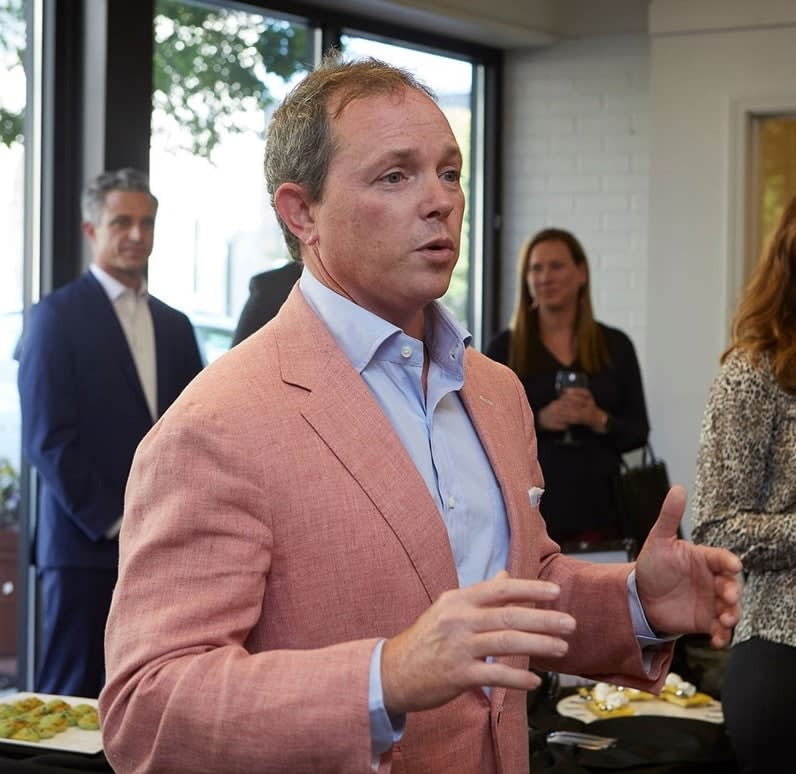 A friend recently sent me a video of a speech by an entrepreneur and motivational speaker named Jim Rohn. For forty years, until his death in 2009, Jim presented countless seminars and workshops, telling his own story and teaching his philosophy of both personal development and prosperity. Listening to this two-hour talk was one of the first experiences I have had in my adult life where I felt that someone was speaking to me directly about views that I myself have developed through the past twenty years, based on my experience both in life and real estate.
If happiness and prosperity are your goals, you have come to the right place. You have probably asked yourself, "Where do I begin?" According to Jim, "Your life will change when you change." The starting point, he says, and ultimately the key to his program, might not be what you would initially think. He says that his experience is that the key to success is shifting your focus not outward to others but inwardly to "YOU," to yourself. This might sound counterintuitive, even a bit selfish, but Jim advises that true happiness is directly linked to recognizing and developing your personality and becoming more than who you are. This is the key to self-development, and it is a life-long challenge. "You don't ever have to be the same," says Jim. "You can change your life at any moment you choose."
As the owner of Ansley Real Estate, I constantly tell my people to work harder on themselves than on their business. I tell them, as Jim suggests, to become an "above average" person. Why? Because if they are "above average" people, their work will be "above average" as well. "Develop an above-average smile," Jim says, "an above-average excitement, an above-average interest in other people, an above-average intensity to win." And an above-average bank account can often follow.
Jim asks his students to first identify a few of their remarkable human gifts, their assets. Are you particularly good with people? Are you a good communicator? Are you generous to others? Are you fair? Do you avoid gossip? Are you a motivator to your colleagues? What gets you up in the morning? What keeps you working late into the night? All of these gifts are waiting for you to use as you progress on your journey to personal change and transformation. You can have more than what you've got because you can become more than who you are.
A number of Jim's students first came to his seminars to see if he could teach them how to increase their income. They wanted a formula for wealth. Jim says, however, that he has rarely seen income exceed personal development. I personally have some millionaire friends who keep working ten or twelve hours a day, far beyond the age of retirement. They don't need the money; they want the joy and satisfaction that Jim calls
being "a constant winner." I can identify. "It's the journey, not the money," says Jim.
Many of Jim's students expressed to him their worry that they didn't have enough hours in the day to achieve the success they wanted. Jim's view is that value, not time, creates the key difference in results. Time is time; you can't get more of it. We all have the same twenty-four hours a day. But you can create more value—quality, clarity, and specificity of intent. And the marketplace rewards value. And value, not necessarily time, makes the difference in results.